Season Spa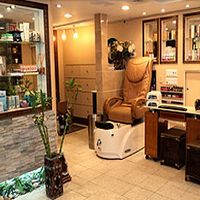 Affordable Massages in Chinatown!
Season Spa is a cozy little place where all your muscle pains will go away. Try the deep tissue massage if you want to release the tension in your body, or an aromatherapy massage if you need a detox. For future mommies, Season Spa offers pre-natal massage which is intented to help them bear with ease the pregnancy discomfort.

Low prices available - starting with as little as $38 for a half hour session of massage, facials starting with $30. You can choose a Spa package for you and your lover - enjoy 2h and 20min of pure relaxation for 190 $.