Rainbow Airbrush Company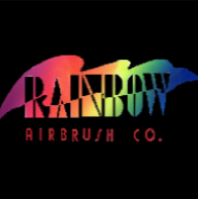 Looking For A Really Good Airbrush Artist in New York?
For an excellent airbrush artist in NY, visit Vincent Pagano's Rainbow Airbrush Company; you won't be disappointed! He does really wonderful work in a timely manner; many styles, sizes, etc. available. On a budget? Prices start at $3.99. Looking for a professional portrait of your pet - for just $40.00, own an original work of art of your dog, cat, bird, etc.

This professional airbrush artist in NY has projects for your club, church, party, sports team, school, whatever you need, he will work with you. Additionally, if you would like a mural or portrait, Pagano's Rainbow Airbrush can do it for you – no shortage of talent or imagination.