Painting Lounge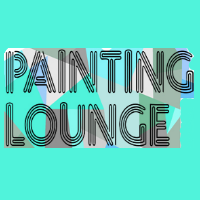 Come to Painting Lounge for a chance to relax, paint, make friends
This is a different sort of art studio in New York, because while they do teach the methodology for painting a canvas, which will be worthy of hanging, the stress level is low. Painting Lounge emphasizes "no previous drawing or painting experience required" and, they invite you to bring your own bottle (optional).

This art studio in New York is a relaxed, social setting. The instructors are experienced in leading students through simple steps, helping each to recreate the painting which is featured for that particular class. This atmosphere is completely stress free, almost therapeutic. Their classes start at just $50 for two hours. Check their website as their course schedule is updated. Painting Lounge also offers parties for children, bachelorettes, birthdays, showers, and even team building! Their art studios in New York are located at Brooklyn, Queens, and Staten Island.