NY Kids Club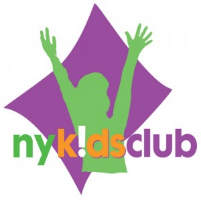 The NY Kids Club has six venues in New York City, for a 1st Birthday Party in NY.
If you are celebrating your child's first birthday party in New York, you'll want to call The NY Kids Club for this very special event.

"My 1st Birthday Party" by NY Kids Club is one of their most popular themes. Their experienced and enthusiastic instructors will engage toddlers in an hour of gentle gym time activities. In addition, their caring staff members will begin the NY Kids Club's sing-a-long, with original music, instruments, and props – all for a perfect day of entertainment. But the fun is not over yet! Before leaving the guests create a hand printed keepsake and enjoy a first birthday cake! Prices start at $650.00 for the basic package; times are from 12:30 p.m. - 2:00 p.m., 2:30 p.m. - 4:00 p.m., or 4:30 p.m. to 6:00 p.m. For a first birthday party in New York, NY Kids Club is the best!