New York Pass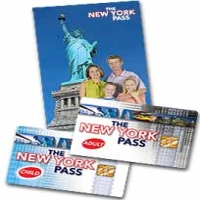 1 Pass To See Over 80 Of New York's Best Attractions!
New York Pass is a smart card which allows you completely cash free entry to over 80 New York tourist attractions. Visit famous tourist attractions such as The Statue of Liberty, Circle Line Cruises, The Empire State Building and many more. One advantage of having New York Pass is that you don't have to wait in line just to see the places and you also get to save up to $500 depending on what New York Pass card you availed.

Sightseeing in New York has never been more convenient with a New York Pass on hand. So avail New York Pass today and enjoy the perks and advantages when touring New York's best attractions.