Mario Badescu Skin Care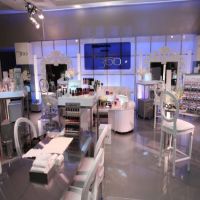 A 40 Year Tradition in Skin Care!
Mario Badescu was a Romanian-born chemist and cosmetologist who dedicated his carred to skin care. His line of products have been highly appreciated by many celebrities since its foundation in 1967. If you want the best facial in New York you should definitely try Mario Badescu Skin Care Salon. Skin specialists here still follow Mario's vision and deliver high quality services.

Facials are always done after a prior analysis of the skin and are always followed by assistance in choosing the right at-home skin care regimen. Products are also available in the online store.