Manhattan By Sail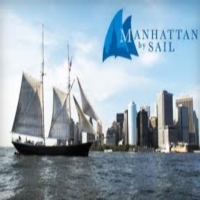 Sailing In New York City!
Manhattan By Sail offers some of the best sightseeing experiences in New York City, where you get to ride on a classic sail boat and sail away through the waters of New York. You get to see the amazing skylines of Manhattan and the Statue Of Liberty.

Manhattan By Sail is an experience where you get to know what New York is and be amazed by what the city has to offer. So make your reservations today at Manhattan By Sail and sail away through the vast waters of New York to see the spectacular views.