Juvenex Spa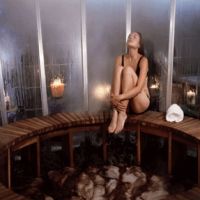 Juvenex stands for rejuvenation!
At Juvenex Spa it's all about purification and beautification. Open 24 hours a day and 7 days a week, this impeccable spa awaits you with body treatments inspired by Asian and European remedies. One unique service provided by Juvenex is Gyno Spa Cure, an ancient Asian remedy for the intimate parts. Specialists here take care of every inch of your body: feet, hands, eyes, lips, hair.

Everyday from 7 am - 5 pm the spa is open for ladies only. From 5 pm - 7 am it's couples' time! You and your partner can enjoy up to 3-5 hours of romantic atmosphere while being pampered in the most graceful way.