Dougherty's Party Services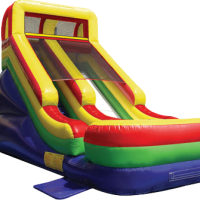 A Carnival in your Own Back Yard in NY!
If you're looking for an affordable and reliable party service that comes in you in NY, then Dougherty's Party Service is the place for you! You can rent rides and inflatables, game machines, concessions, and more to fit your kid's NY at-home party needs. Why go out of your way to an amusement park when you can get all that in your own back yard?
A sure success among children of all ages, Dougherty's Party Service will turn your dull back yard party into a fun-filled and enjoyable experience!