Cowshed Spa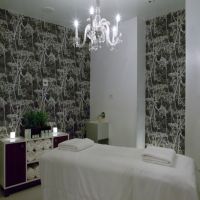 High-End Experience for High-End Customers!
Soho House is a concept which originated in London in 1995 and expanded over the Ocean throughout North America. Soho addresses to high-end customers who want only the best services. The third out of the 6 floors houses the luxurious Cowshed Spa. All treatments are made with award-winning Cowshed products, all natural and organic.

Please note this is a private club and membership fees apply. There are 5 different types of memberships available. All members are offered free yoga classes on Tuesdays and Thurdays at 8 am. Check out their website to discover more about the advantages of being a Soho House member!