Batavia Downs Casino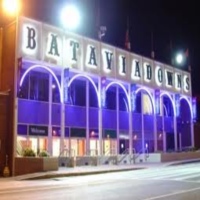 Fun Horse Racing At Batavia Downs Casino!
Here at Batavia Downs Casino, located in Western New York, you will absolutely love the spectacular horse race and enjoy placing bets on your champion. It is a place where many famous horse racers of New York come to compete. The racino is complete with all the amenities and great service, you will surely enjoy your stay here.

Batavia Downs Casino is a place where you get to enjoy gambling and live entertainment, also the racino has some of the best restaurants in town. So come to Batavia Downs Casino today and make your stay a wonderful experience.