Silk Day Spa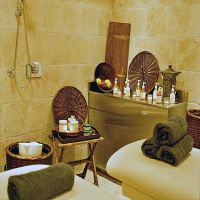 A Silky Experience Combining Western Traditions and Eastern Rituals!
Take your loved one and come to Silk Day Spa for a royal treatment: the Silk Emperor/Empress Signature Treatment will make you feel like a king and queen for the day. You will be bathing in the finest essential oils and aromatic herbs. Or you can enjoy a skin softening treatment just for yourself. Silk Day Spa has something for everybody: hand and foot rejuvanation, body scrubs, hydro treatments, anti-aging treatments, purifying facials, waxing and many types of massages.

Open M-F 10:45AM-10:00PM and SAT 9:30AM-10:00PM. They provide a locker room and showers you can use prior to your treatment.